Sunny Isles - Neighborhood View
All of the properties shown for sale by Mr. Claude Robidoux are located here in this area.
First, take a look at the junction of North Bay Rd. and 178th Street. The white building on the left is "Le Frontenac." The picture on the right shows 178th Street leading to Collins Ave. There are two churches on 178th Street, one of them visible here on the right side of the street. On Collins Ave you will find Gas stations, convenience, grocery stores, restaurants, shopping, and the beach, all at a walking distance.

If you look the other way (West) you will find the Intercoastal. Many of the buildings presented here like "Le Laurier", "Le Maisonneuve", "Le Montcalm", are located right next to it. It is a splendid view.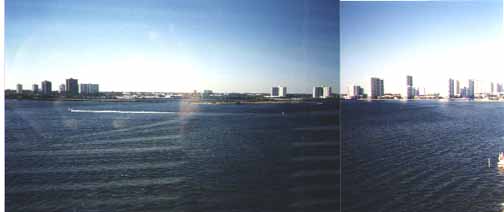 You can also enjoy outdoor activities right at home on the intercoastal's side.

---